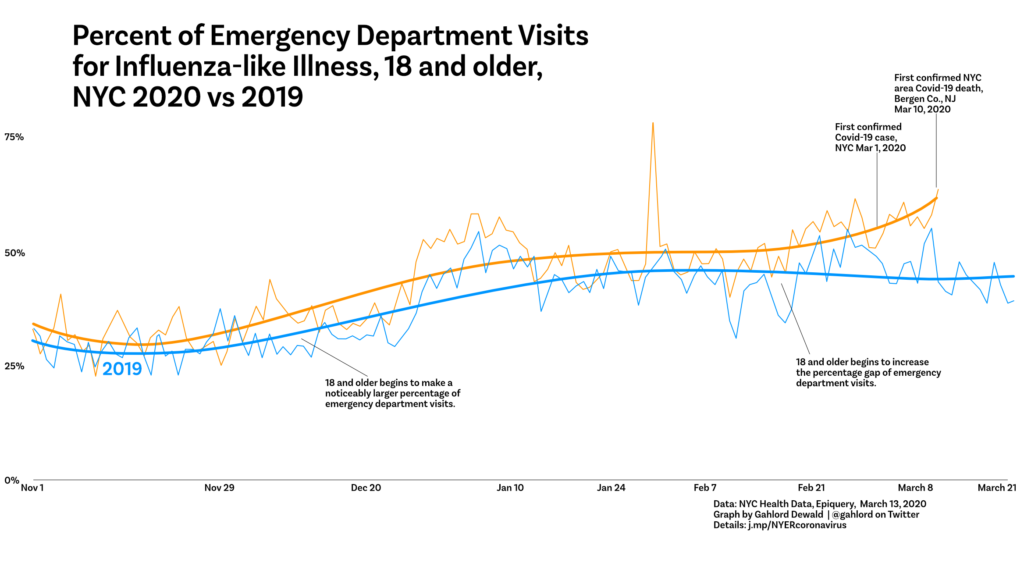 This article is part of the Syndromic Surveillance and Covid-19 collection on Thoughtfaucet.
This document outlines the thinking behind my initial chart, trying to see if there was anything to the idea that Influenza-like Illness could be used to spot Covid-19 in NYC.
A thread on Twitter by Farzad Mostashari mentioned EpiQuery, a data collection maintained by NYC Health. The data consists of emergency department visits broken down by date, coarse age groups, borough of New York City, and what sort of symptoms the person was reporting.