Every quarter in 2013 I'm doing an SEO Playbook for Real Estate webinar. I'm doing this to keep you focused on the right stuff and doing the right stuff at the right time.
2013 Quarter 1: search engine optimization for real estate
In this webinar we review the primary elements of search engine optimization for the US real estate market based on actual data and a deep knowledge of how people use websites.
This isn't a "how to push buttons" session. It's an overview of the players, the topography of the competitive field, the tactics and the strategies that will be used by real estate organizations that are successful with their SEO initiatives in Q1 of 2013. These will be the building blocks for success later in the year.
The webinar will be from an "all industry" perspective. This means agents, brokers, aggregators, associations and vendors/consultants will be discussed.
In the video archive of this webinar you get:
Search behavior data of over 9 million visits aggregated through Google Analytics accounts–not panels and guesstimates.
Five unique playbooks that take advantage of different skills and assets: science, leadership, content, mobile, social
Where does search fit into the customer's own "decision journey?" We cover that.
 How do Branding and SEO relate?
Real Estate SEO Playbook, 2013 Quarter 1: $250
Quarter 2: search engine optimization for real estate
What should you be doing to improve your SEO during the second quarter? It's tough because this is the time of year that many real estate practitioners are the busiest. But there are many things to do if you want to finish out 2013 on a high note and enter 2014 strong and ready.
In this webinar we approach the whole industry–aggregators, vendors, brokers, agents, everyone–as an ecosystem. We discuss how to use search engine optimization strategically for your real estate business.
Search behavior data of over 9 million visits aggregated through Google Analytics accounts–not panels and guesstimates.
Five unique playbooks that take advantage of different skills and assets: technical skills, scientific approach, industry leadership, content, social
What can you focus on right now that will help your real estate SEO and improve your business?
SEO and timing, how do they relate?
You will receive an invitation to the live webinar of 2013 Q2 Real Estate SEO Playbook and access to the video archive of this webinar as well.
Real Estate SEO Playbook, 2013 Quarter 2 video archive (pending, will be posted mid-June): $200
Who's Gahlord Dewald again?
If you don't know me and want to get a sense for whether you'll find this content useful there are a few things you can do. One would be to look around the Thoughtfaucet website since you're here already. Another would be to look at my LinkedIn profile (chances are good you'll see some familiar names among the more than 75 written recommendations and more than 70 SEO endorsements). A third way would be to see some of what I've written over the past four years as a technology columnist for Inman News (since you might be interested in SEO topics here are a couple that I hope you enjoy).
Once you're done with that I hope you come back here and register for 2013 Real Estate SEO Playbook webinars.
Here are some highlights from the LinkedIn profile:
Truly an expert in the field of communicating the power of understanding data and how it applies to the real estate industry, Gahlord's insight, knowledge and ability to share information is second to none. –Matthew Shadbolt, Director of Interactive & Product Marketing at The Corcoran Group
Gahlord is a Brain Trust. I have been struggling for answers to some complex web problems for nine months. He cut to the core of the various issues, prioritized the problems, created a hierarchy for the solutions, and did it in a whirlwind of thought. –John Bassette, Cofounder Snyder Bassette Real Estate Group
Gahlord is a huge talent in the online business space. The simplicity with which he communicates the complex and super-techie world of SEO and online analytics is powerful – whether it be on stage at a major conference, or as a columnist at Inman News. I learn from him all the time. –Stacey Harmon, Harmon Enterprises
We organize an annual event with over 300 speakers and I can say from experience truly exceptional speakers are hard to find. Gahlord is one of those exceptional speakers. He knows his subject inside and out and delivers an educational talk while keeping the audience entertained. That is a rare combination. –Rick Calvert, CEO Blogworld/New Media Expo
Gahlord is one of the best thought leaders on Web Strategy, SEO, and Analytics. He humble and smarter than most people in his areas of expertise and it is evident by his ability to impart knowledge you can understand and use. –Ben Carter, Broker/Owner of Carter Realty Inc
Over the past couple years real estate SEO has gotten faster. The number of tactics has ballooned. The dependencies have ballooned. The result is a complex, chaotic mess.
I frequently get calls from real estate agents and brokers who have spent hundreds of hours:
reading blog posts of questionable quality
reading a variety of anecdotal "evidence" in forums and Facebook groups
following "best practices" that are geared to another industry (like affiliate sales or Adwords or just spammy "make money online" bozos)
The people on the other end of these calls are often frustrated, scared, and have lost a lot of time and money.
I don't want to get those calls anymore. I'd rather get calls from people who are at the top of their game and paying attention to the right stuff at the right time.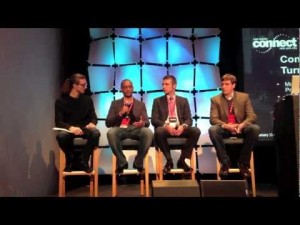 This is why I'm doing the Real Estate SEO Playbook series of quarterly webinars in 2013: so everyone can spend more time doing the things that are helpful for their customers and their businesses–and less time reading scary, out-of-date or non-relevant SEO advice.
And I'm bringing data.
That's right.
I'm bringing actual data about actual real estate websites, keywords and human behavior. This is unique data and insight that you won't get from a platform vendor or a general study focused on all website traffic.
How much data? The data set represents over 9 million visits to real estate websites.
Archive of Real Estate SEO Playbook, 2013 Quarter 1: $250
Real Estate SEO Playbook, 2013 Quarter 2: $200
Why are some of these webinars less expensive than others?
Pricing for premium content on Thoughtfaucet works like this: members of the Events email list get the best price before I advertise it to everyone else, once I start advertising it to everyone else the price goes up, the price goes up again once the content goes into the archive.
I do this to give the best value to the people who want it most: they signed up for the list or they acted on the information first.